Sustainable Treatments
You've read about Medik8's commitment to environmental welfare here but we wanted to go further within our professional channel where we believe we can make the biggest impact: to become 'the world's most sustainable professional-led skincare brand'.
It would have been simple to create our professional line in the same vein as everyone else's. But we saw a big opportunity to do things differently; to do our bit towards sustainability and uphold the values we share with you all, our dedicated customers.
Take a browse through some of the initiatives we are working on at the moment.

World's Most Sustainable Treatments
At Medik8, we are making huge strides to improve our sustainability in every way. We have a number of initiatives already going plus more will be added over time. You can keep up to date with our latest progress here where you'll find a summary of our dashboards. Take a look and let us know how you think we're doing @officialmedik8 on Instagram.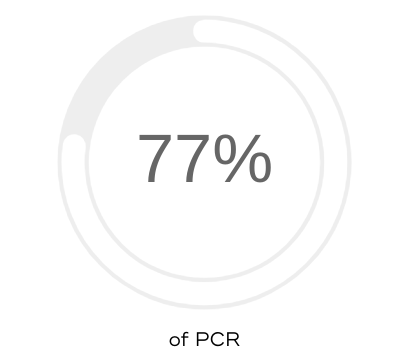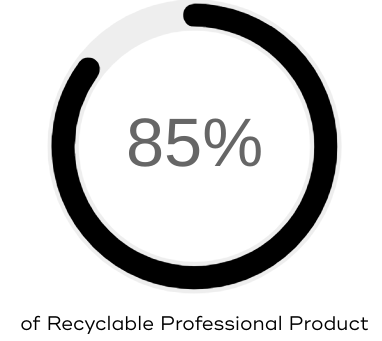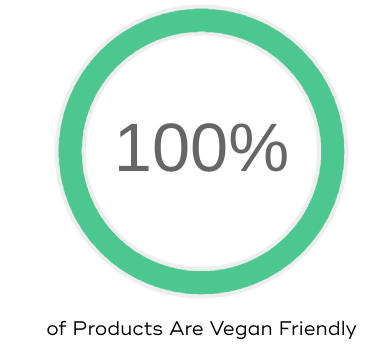 LEADING IN RECYCLED PLASTIC
100% RECYCLABLE PROFESSIONAL PRODUCT

We are striving towards all Medik8 professional products used in our pro treatments being 100% recyclable; caps, pumps, bottles, everything. As you can imagine, this is a big undertaking but something we are working towards every single day. This is not greenwashing. This is an honest commitment that we are striving to achieve over the coming months and we invite you to stay part of the journey by tracking our progress on our sustainability dashboards (see above). We have already made enormous strides towards our goal, with a few more products to find solutions for (currently deemed 'unrecyclable': but watch this space.)
Pumps have been our biggest challenge to date. Regular skincare pumps are just not recyclable. Until now. The issue with recycling them lays with the mix of plastics used to make them and the spring in the pump that makes the mechanism work. Only certain plastics can work together in the recycling process. So we have worked tirelessly to find a solution and glad to say we have finally cracked it. These pumps have been in clinics around the world since September 2019 onwards. You may notice them because they are white instead of the usual black. But there's more...
100% POST CONSUMER RECYCLED PLASTIC
From September 2019, every professional Medik8 product in a plastic bottle has been made from 100% Post Consumer Recycled (PCR) material. This means not only are they recyclable, but they are also MADE of 100% recycled material. We are using plastic derived from former drinks bottles that would otherwise have just gone to landfill; taking centuries to degrade. This PCR material is primarily sourced from the UK to minimise our carbon footprint.
With our commitment to this plastic source, you may notice that the bottles you see in the professional environment are not pristinely white. You can see they don't quite match one another exactly either. This is because they have been derived from various PCR batches; where no 2 batches are the same. A small price to pay to help save the environment from tonnes of plastic waste, we're sure you'll agree.
OCEAN PLASTIC ENDEAVOUR

We are delighted with our move to PCR but there was something more we just had to investigate. Our founder, Elliot Isaacs, is a big scuba diving enthusiast (a PADI Rescue and Master Diver, no less) and has had a lifelong love for the underwater world and marine life. He has been devastated to see floating plastic waste during some of his most incredible dives. Nothing brings it home more than swimming with amazing marine life and seeing the odd piece of plastic bag or drink can nestled in a reef way offshore. So our next long-term commitment will be to move all our professional product to Ocean Plastic derived materials; plastic waste sourced from our oceans, rivers and seas. We are working with a UK manufacturer right now to make this a reality. Keep up to date with our progress here.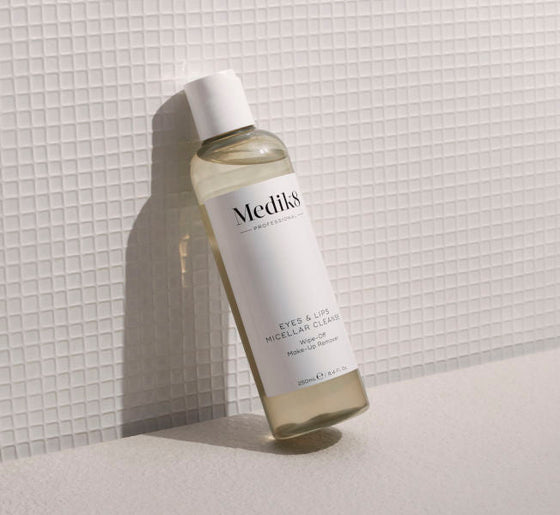 PRE-LOVED GLASS AS STANDARD
We use a lot of glass bottles at Medik8 to keep our formulas fresh and potent. Many are amber coloured to prevent UV penetration and therefore degradation of the formulas inside. All our glass bottles are made of 40% recycled glass and are naturally recyclable, of course. 40% is the accepted 'industry maximum' but we are looking to improve this. We are working with local manufacturers to find a way to incorporate even more recycled glass without any compromise to performance. Take a look at our progress on our dashboard above.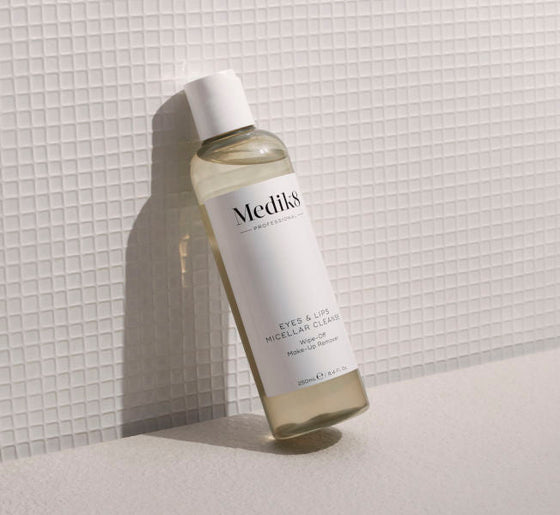 ACTION ON PALM OIL
INGREDIENT FOCUS

Since 2009, we have always been known as the 'green chemistry' brand; making products using an energy efficient process; from sourcing of ingredients to initial research and final manufacturing. But we wanted to take a closer look at our 'ingredient deck' (as it is known) to be 100% certain of every ingredient's origin and impact on the environment. That's why we are carrying out various 'ingredient audits' to look at our INCI lists (the formal ingredient lists per product) searching for ways we can improve. As such a hot topic, palm oil was one of the first areas we tackled.

ZERO PALM OIL

You'll be assured to hear that since 2017, Medik8 products have had 0kg of pure palm oil content. This is despite tens of thousands of kilos of bulk produced every year. However, we still indirectly use some palm oil derivatives (some of the suppliers we work with use them). So we are working alongside our partners to cut our use of it where possible and where we can't, we are looking to use sustainable palm oil derivatives certified by the RSPO instead (Roundtable on Sustainable Palm Oil - the globally recognised body for Palm Oil sustainability in the world.)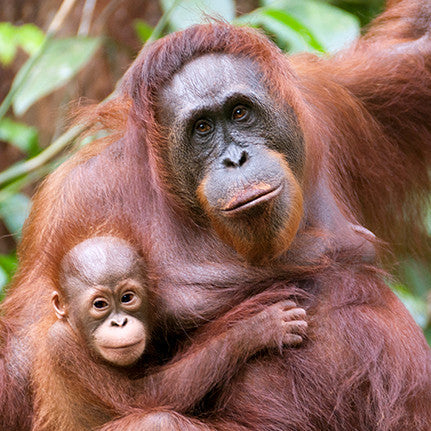 SMART MATERIALS. LESS WASTE
WE HATE WASTE

We think digital first. Whenever we create some content about the brand, we really think about if it needs printing or not. We actively decided to keep a lot of information digital to help preserve our environment. For example, our Therapists' Training Manual is fully digital; so no printing out of hefty big binders of paper that are out of date as soon as they are printed. We also have a comprehensive website packed with useful information, so that we need to print that little bit less for in-clinic use. But there's more.

MORE FORMULA. LESS WASTE.

All of our professional cream bottles (now Post Consumer Recycled (PCR)) also now allow for more formula to flow out because of the materials we are using. We have moved from an industry standard HDPE (High Density Polyethylene) to PET (Polyethylene Terephthalate) material which means creams and lotion slide out more easily so therapists can get even more out and not waste a single drop (wastage rate has been improved by 11%, in fact. A small detail, but one we just had to address.)
We are constantly looking for further ways to improve, so do let us know if you think there's something else we could tackle. Send us a direct message on Instagram @officialmedik8 and join the conversation. We are not dogmatic in our approach, but open and honest about what we are doing and why, so we can do our bit to preserve the world we love as it is.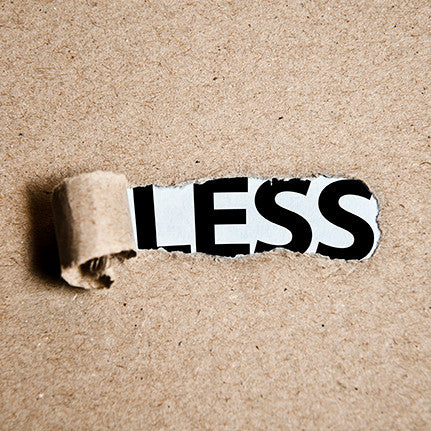 100% VEGAN FORMULAS
100% VEGAN

From July 2019, every single product manufactured by Medik8 (both in the retail and professional ranges) is 100% vegan-friendly. Naturally, there will be a transition phase as products already in market sell through, but nothing from July onwards left our production facility that isn't perfect for vegans. While it's trendy to have vegan-friendly formulas, we just didn't see the point of manufacturing with anything else. We saw an opportunity to improve things. So we did.
There were only 5 products in our portfolio which needed reformulating so Medik8 would be suitable for all our vegan fans. It was just a question of removing minor ingredients like yoghurt extract from some legacy products to achieve total vegan friendliness and we couldn't be happier. You can read about our journey to 100% vegan here.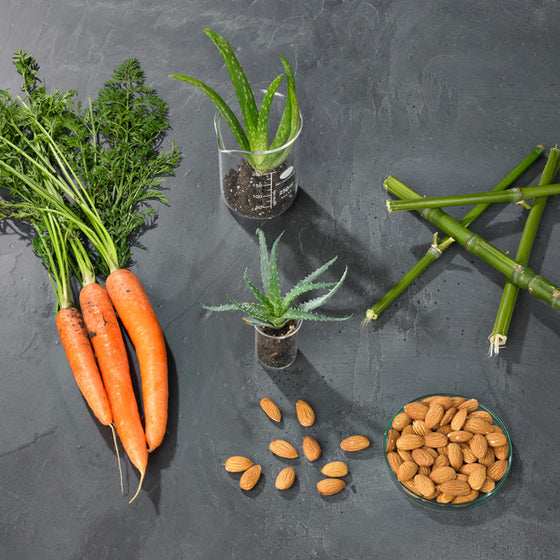 PAPER, BOXES, EVEN RIBBONS RECYCLED
RECYCLED NOT JUST RECYCLABLE.

We are constantly reviewing how and where we work to see where we can make improvements. In 2018, we removed 3 tonnes of plastic from our packaging and replaced it with small FSC card inserts. All our product cartons, collateral materials; leaflets, posters, bags, boxes, ribbons and alike are printed on FSC certified recycled and recyclable materials with soya inks to preserve the environment. We are constantly looking for ways to improve so do let us know if you think there's something else we could tackle. Start the conversation over on our Instagram page: @officialmedik8.