1 Simple Solution. Transformative Results
96% Agree* their skin looks younger with Medik8's proven CSA Philosophy
Learn More
The Secret To Glowing, Youthful Skin
92% Agree* our proven CSA Philosophy transformed their skin and confidence*
Learn More
Award Winning Results
12 weeks using Crystal Retinal 6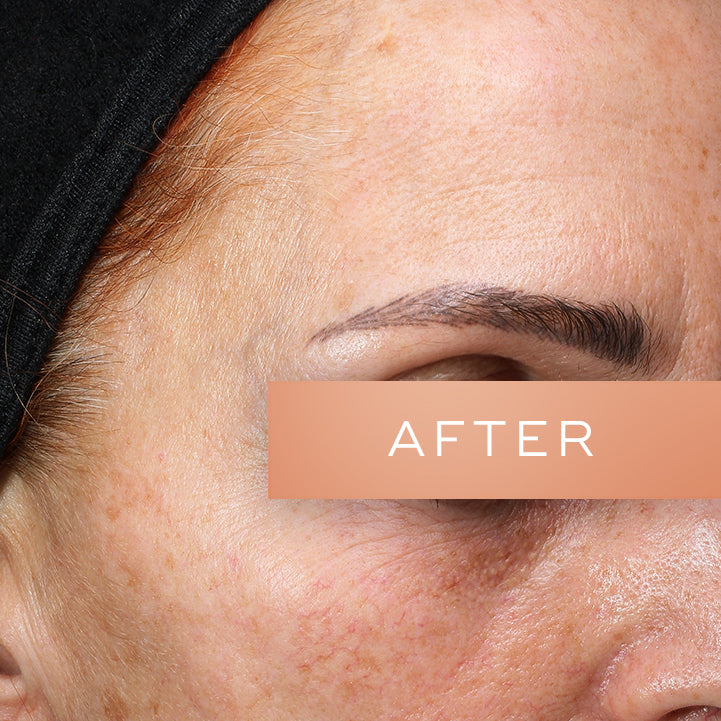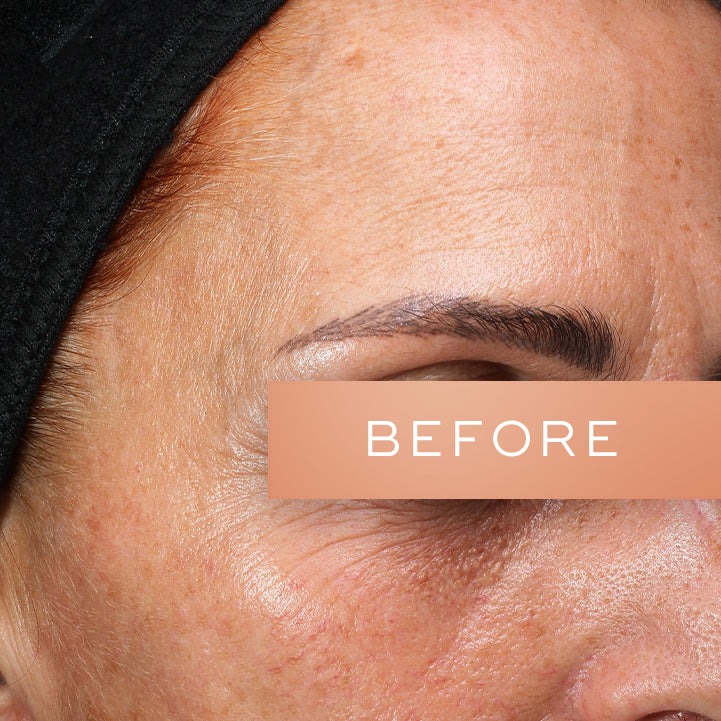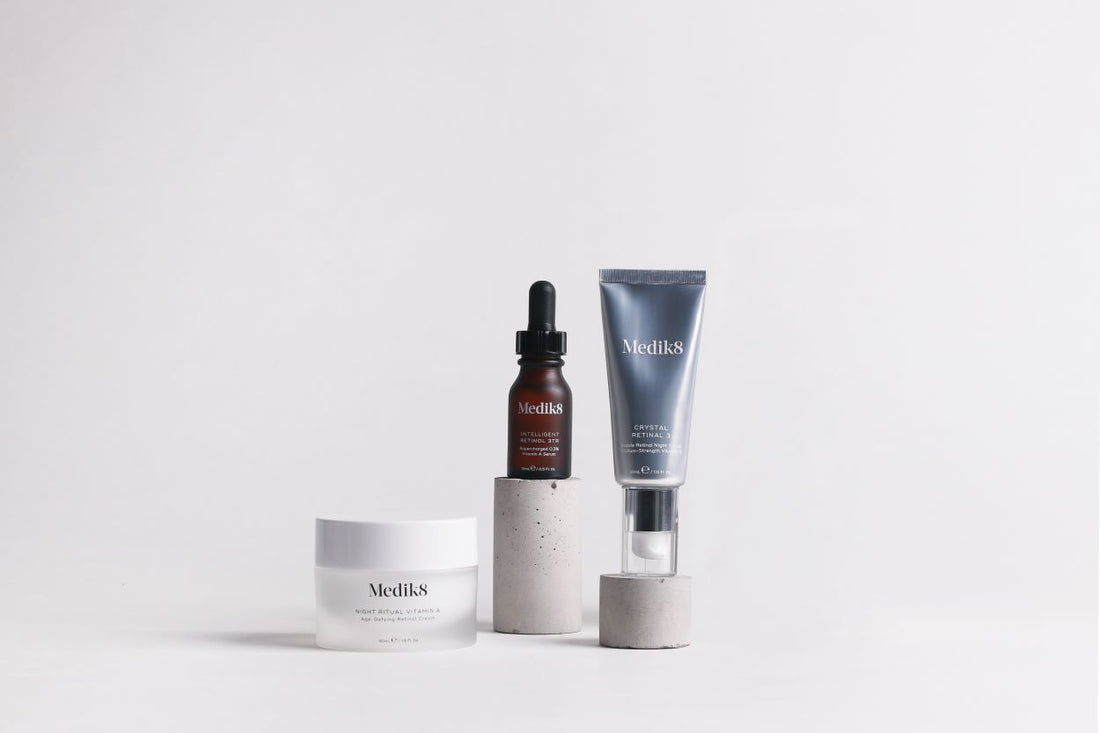 Bring your complexion to life with Medik8 skincare
Discover skincare solutions that harness Medik8's next-generation skincare technology to help restore your skin's natural texture, clarity, luminosity and glow. Give yourself the best treatment possible with efficacious formulations that melt into your dermis to soften, smooth, hydrate and correct common skin concerns. For science-backed products that transform your skin from dull to dulcet, explore the complete collection at Medik8 to find skincare you can rely on at every age.
An anti-ageing brand
that thinks like a natural brand
CSA — the new ABCs of skincare
Since our founding, CSA has been part of Medik8's philosophy for beautiful skin for life — believing that a mix of vitamin C in the morning, sunscreen during the day and vitamin A at night form the best foundation for any skincare routine tailored to how the skin performs.
Vitamin C - One of the best studied and proven ingredients, we use high-quality stabilised forms of ascorbic acid to fight oxidative and environmental stress on the skin. You can start the day right by helping to address pigmentation issues, brighten your complexion and stimulate collagen production to support healthier skin.
Sunscreen — Australia is blessed with sun year-round, so shield your skin with a broad spectrum UVA and UVB SPF. Blended to fight premature ageing, our range is infused with moisturising ingredients to leave you with all-day soft skin.
Vitamin A — A pivotal step that helps turn back the clock and preserve your youthful radiance, our next-generation retinol and retinal formulas help to increase the cell turnover of your skin — this helps stimulate collagen and elastin production to gradually minimise the appearance of fine lines and wrinkles.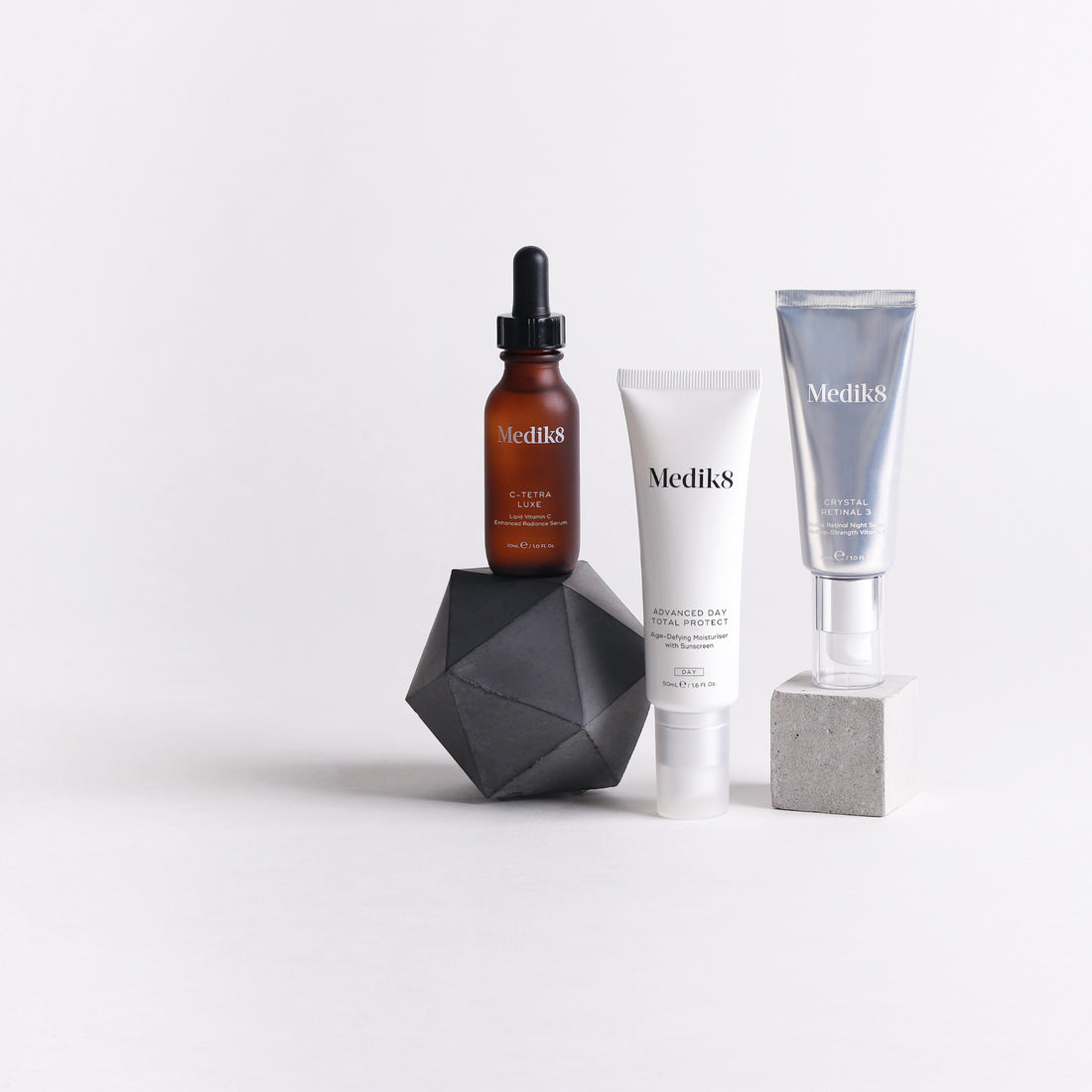 Discover Beautiful Skin For Life
Want to know the secret to beautiful skin for life?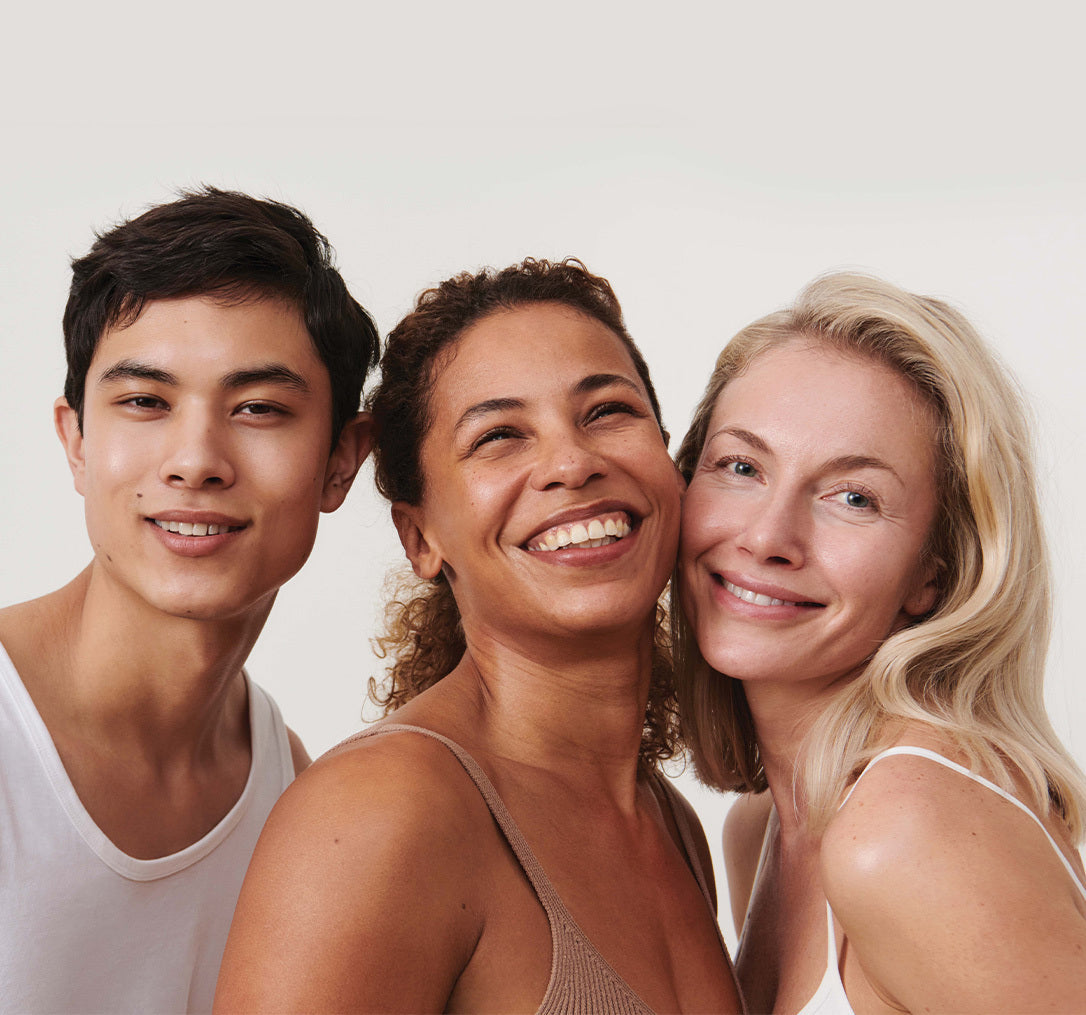 Rejuvenate, restore and revitalise your skin with Medik8
For medical-grade products to use at home and higher-grade cosmeceuticals for in-clinic treatments, Medik8 offers an expansive collection of treatments and skincare to give your skin a youthful glow. Whether you want to target signs of ageing, pigmentation or dullness and dryness, our selection of powerful, multi-benefit skincare solutions has everything you need to give your skin the TLC it deserves. Need help finding products that target and combat your major skin concerns? Don't hesitate to contact us — our skincare experts will be happy to provide tailored guidance.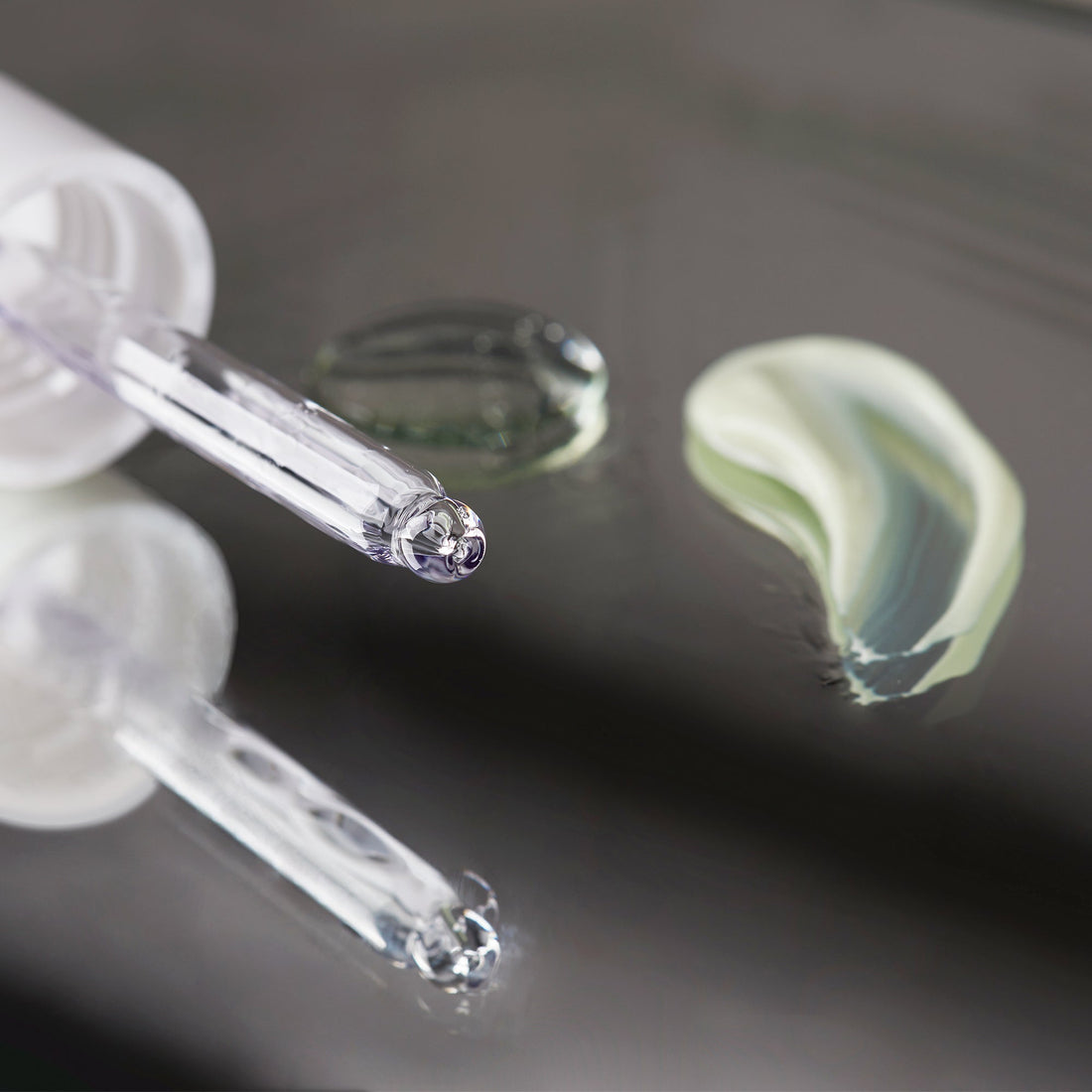 FAQs
What is Medik8?
Founded in 2009 by UK scientist Elliot Isaacs, Medik8 has pioneered science-led, innovative and proven formulas that have allowed our skincare to launch the brand as a global beauty powerhouse. With constant research and development and firm sustainability principles, we constantly evolve our product offering to provide our customers with effective skincare solutions that help them target and manage their skin concerns with rich, sensorial products that can be incorporated into their twice-daily skincare routine.
What are some of the best-selling skincare products from Medik8?
Medik8 continues to be a vaunted label in the bathroom cabinets of beauty editors and our legion of fans — some of our best-selling skincare include:
Are Medik8 skincare products suitable for sensitive skin?
Absolutely — while we're vaunted for utilising next-generation active ingredients, our skincare solutions take advantage of time-release and encapsulated technologies and stabilised ingredients that are readily accepted by all skin types, including dry, oily and combination, all skin tones and even sensitive skin.
Where can I buy Medik8 products?
Medik8 skincare is stocked in an expansive network of trusted stockists online and at retail locations. We recommend purchasing directly to ensure you only receive genuine products.
Medik8 — the new standard of science-led, results-driven skincare
Skin maintenance and anti-ageing isn't a single step but a complete regime dedicated to addressing your skin concerns. Stock your beauty cabinet with proven skincare solutions you can layer to optimise your skin's appearance and achieve your healthiest skin yet. Discover our complete selection of cleansers, toners, exfoliators, serums, moisturisers and sunscreens you can mix and match to build a curated routine that reflects your skin's changing needs from one season to the next.
Whether you want to prep your skin and slough away debris, dirt, grime and waterproof makeup with a cleanser, add hydration and luminosity to dry and dull skin or turn back the clock with an anti-ageing treatment, Medik8 offers high-performing products combining active ingredients, botanical extracts and a suite of other potent ingredients to enhance your natural beauty. With powerful and effective formulations you won't find anywhere else, experience the Medik8 difference with skincare that delivers results in weeks, not months or years.
With formulations that have been innovatively designed for the face, décolletage and body, discover products that take advantage of powerful vitamins A, C and other ingredients we are famous for to ensure they're suitable and adaptable for all skin types. 
We believe skincare should benefit everyone, so we have uniquely developed our range using time-release formulations, encapsulating sensitising ingredients and prioritising stabilised ingredients to ensure they are gentle on the most sensitive skin.