Dedicated to Quality
Not only are our formulations crafted in our in-house labs in the UK, our products are blended and packaged here, too. This gives us visibility of the manufacturing process from start to finish.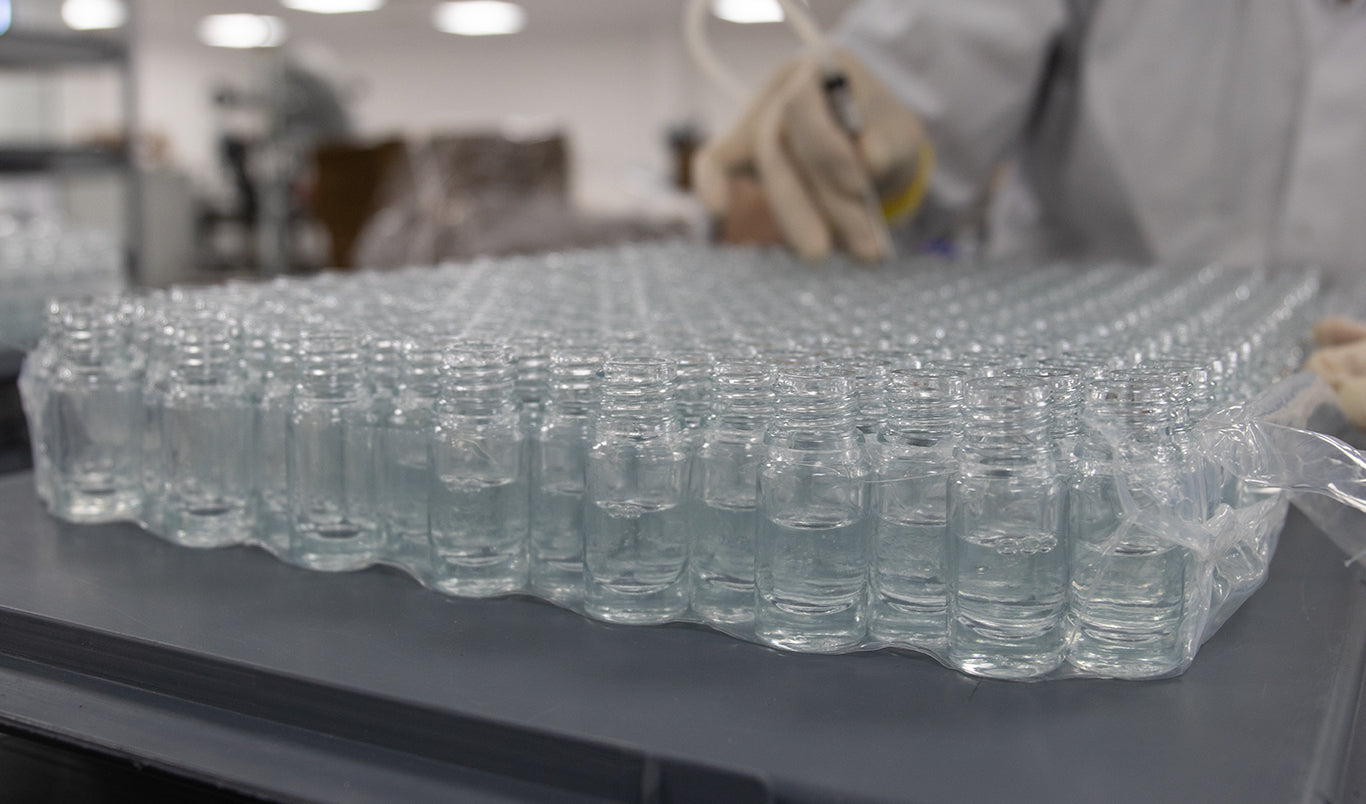 Quality Testing
We believe it is important to manage quality with a close eye, ensuring each batch is as potent as the last, each label is placed correctly and each box is packed identically. Our clever technology department have even invented product weighing software which can detect if as little as 1 millilitre of formula is missing from a product.
Medik8 follow manufacturing best practice guidelines which includes learnings from the pharmaceutical and medical sectors. So you can rest assured that your skincare has been crafted to exceptionally high standards. We are a British company and manufacture in the UK, yet we comply with European standards. Enjoy innovation and precision in every product we make.
More than just words, Medik8 is ISO certified* for both cosmetic manufacture standards and quality management standards. This certification requires constant monitoring and regular audits. We endeavor to uphold this level of quality in everything we do throughout the company.
* Medik8 is ISO 22716 and ISO 9001 certified by Lloyd's Registry Quality Assurance (LRQA)